My excitement level for the Women's Olympic Marathon could be termed as 'unbridled enthusiasm.' It outpaced any any event; sorry, guys…but trust me there is enough spill-over excitement for other distance events, but it's just a wee shy of the marathon.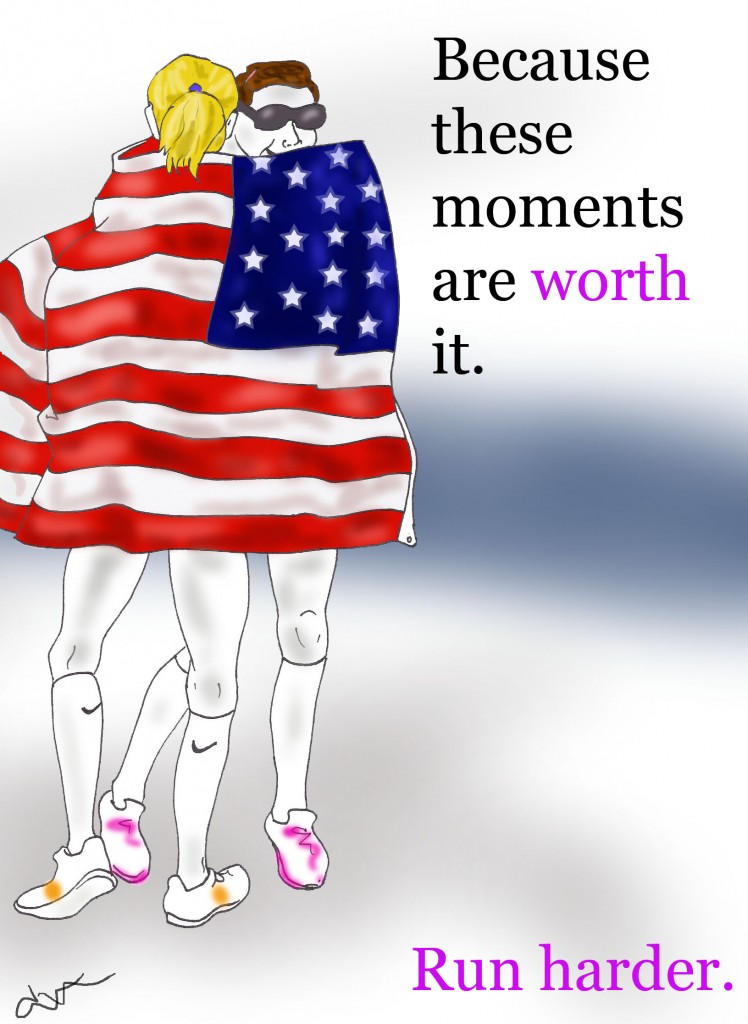 It's been building since the Trials and I'm a proud member of Team Goucherette and Team Flanagan. So there was no question I'd be up at the 3am (my time) for gun time. The marathon is a beast of an event where you can only plan for so much and from there, run as planned but be ready to roll with any surprises as well.
Both Goucher and Flanagan did us Americans proud; I know they both hoped to have placed higher, it's that kind of attitude that makes them great because they are focused on getting better and know they are capable of more. However, if you saw them out there they poured it on all the way through the line and have the maturity to realize that all you can ask for is your best from your body on any given day. If you leave it all out there, you have to be proud of that regardless of the outcome.
There were no shortage of articles and interviews with the harriers leading up to the race, asking them on their training, tactics, preparation and everything else. Everyone trying to pick their brains for some kind of 'secret', find out what makes them tick in the effort that some of this could be applied to the mere mortals. Two solid reads are from Competitor on Shalane Flanagan and Kara Goucher.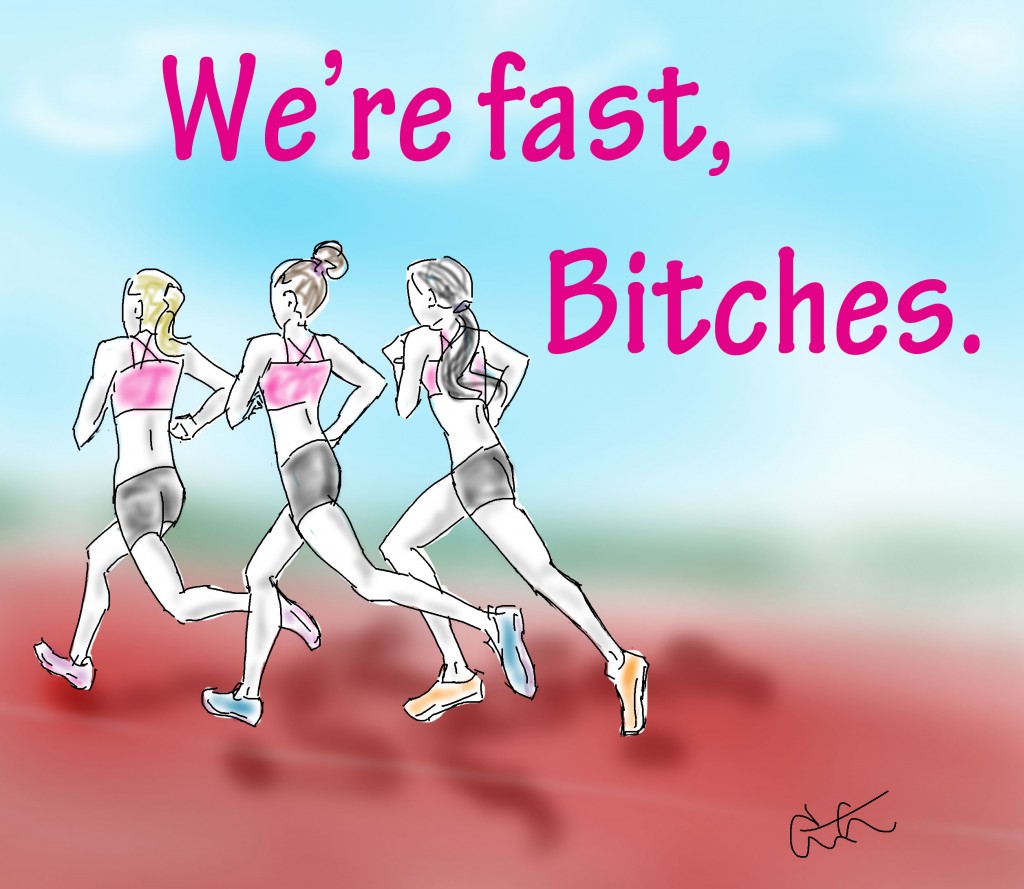 Some quick highlights and points I feel worth repeating and emphasizing:
* Practice to race: Race day is what matters and tailoring your workouts to best simulate whatever conditions you'll be facing on THAT day is key. You have tons of workouts and runs to test out how your body responds to different variables so be thorough. This includes finding which foods work best and setting a nutrition plan, the shoes you'll be racing in, the perfect warm-up routine, and which style of racer you are. Do you want an even pace, start out slow and kick, surge in the middle, etc? I've got an article on planning your fuel HERE.
* Fartleks for everyone: Flanagan's article specifies the kind of fartleks she did leading up and the reason why so many people are fans of fartleks is because they can be done anywhere and the combinations you can come up with are limitless. They are also perfect for those who might be getting too stressed or burned out on track workouts; focus on just running HARD rather than obsessing over splits. I wrote some more fartlek ideas HERE.
* In the end it's in the legs: Gadgets and 'extras' are awesome; in today's times we are flooded with different training tools. Take advantage of what this era brings to the table (trust me, especially when it comes to injuries and coming back from them, we're running in a lucky time!) but in the end remember that what it comes down to is EFFORT. That and consistent training.

* It's all mental: Visualization is a common thread in helping to callous the mind for the kind of pain running and race day brings. This is work that you can do off the track and while giving your legs a break, but it will pay off dividends come race day. Be a gamer. I did a whole piece how how to utilize visualization HERE.
So both of these champs (and the rest of the awesome runners…have to say, a 24 year old Gold medalist, that looks pretty nice on the resume. 😉 hehe) will be back to work here shortly. Running never ends…
1) Did you watch or follow the marathon as it went off live, did you record it and watch it later, or did you pull up results?
2) Do you tend to read a lot of running articles, blogs, websites, etc? Which are your favorite?
3) What's something you read recently that you really liked and plan on implementing or adapting to fit your own running?
Related posts: