If you're going to do something, why not make it epic? This quote has been running through my mind lately; 1) I'm working on a pretty exciting project, stay tuned for details and 2) It also has to do with THIS cartoon and the story behind it..sorry, Mo, I stole your word!

But back to the quote, and going for epic. Perhaps I should edit it to say: "If you're going to do something, why not TRY and make it epic."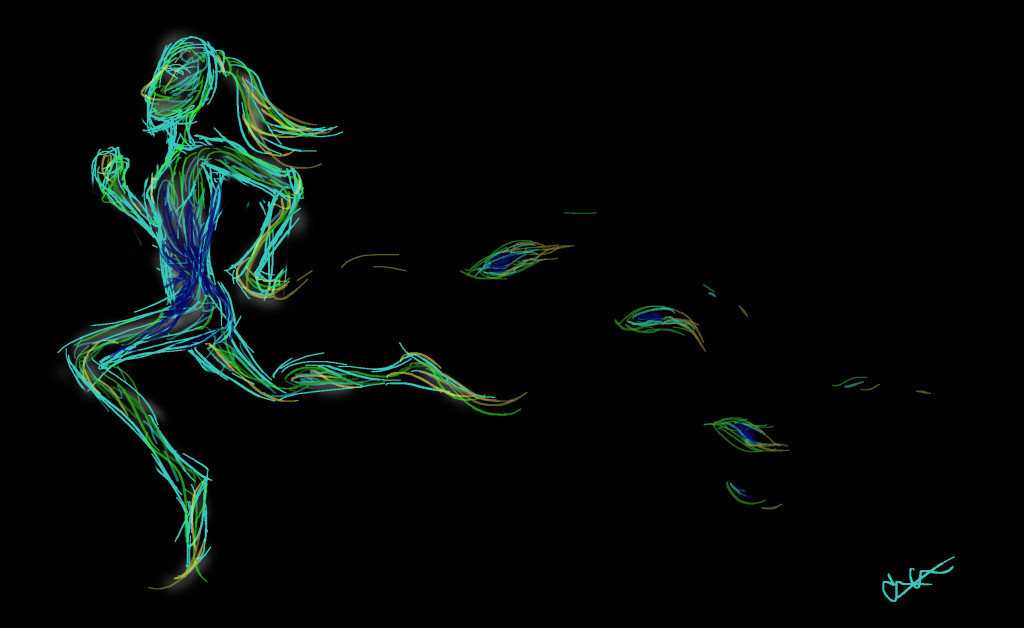 Because the truth of the matter is you very well may not wind up making it all the way to epic. I'm not being pessimistic, just realistic. Some people would argue that quote is setting people up for disappointment, "If I'm never going to run in the Olympics, be the best in the world, or set a World Record, then where is the point in all this training?"
True, most people won't ever set a National or World Record, they won't come home with a Gold Medal. But the thing is, I'll guarantee you that you'll run and set a Personal Record at some point…probably more.
Insert obligatory eye-roll here. But let me continue. The people who don't at least TRY for epic really are just afraid to step out of their comfort zone. Their comfort zone is safe, it ensure they won't really fail, it also ensure they probably really won't excel…they'll just be nice, safe, *gasp* mediocre. Now, mediocre is totally OKAY, nothing wrong with it at all. But the thing is, if you're NOT okay with mediocre, you're always welcomed to TRY for epic.
Running is awesome because it is a sport where anyone can improve with hard work, grit, determination, and self-motivation. The feelings of PR's and knowing you pushed yourself to new limits are indescribably self-fulfilling. The feeling of KILLING it in a track workout or race are, in a word, epic.
Why not shoot for epic?

Define epic…it is greatness, it is awesomeness, it is rewarding, it is awes-freaking-tastic. But all of those can be different for different people. You see, epic doesn't have to be defined as setting a World Record or being a total flop of a failure. YOUR epic may be realizing that you much stronger, faster, fitter, mentally stronger than your 'mind' told you that you were.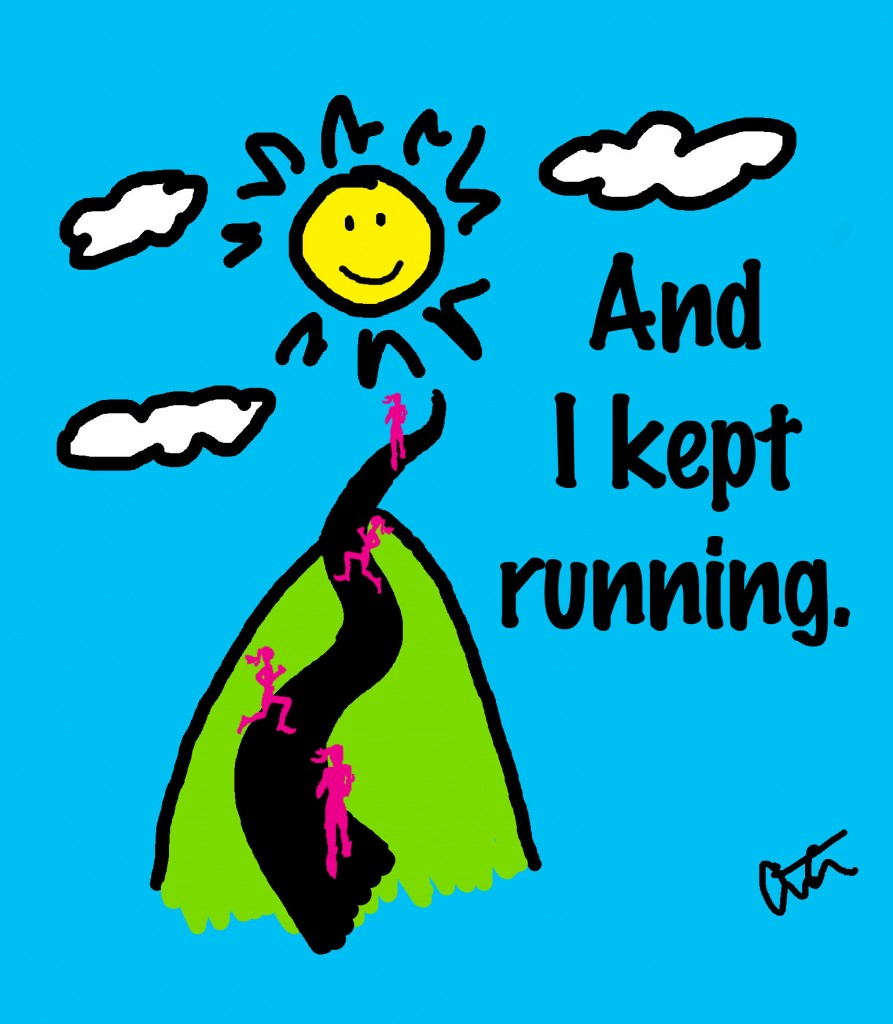 Quite honestly, you may wind up short along the way. A goal you don't hit, eventually you will set your last PR…*single tear*. When you hit the climax, what the heck happens if you DON'T hit what, in your mind, was your 'epic'?
You would be allowed to be disappointed. But I GUARANTEE you that you're much higher up on the 'epic scale' than when you started. Running and training your @$$ off, you maybe didn't hit the pinnacle you wanted, but dang-nam-it you improved.
You didn't sit at mediocre. You TRIED.
If you're going to do something, give it your all. If you truly want it, believe in it, and you find it rewarding…TRY for epic.
What holds most people back? Ultimately fear. Right behind it a lack of motivation…lol.
But I think fear is the root of it. Fear of the work it would take. Fear of failure. Fear you're not good enough. Fear you're not as good as you think you are…aha…that one!
That brings up the question: Would you rather stay at mediocre but live with the assumption that if you DID try then you would be awesome OR go out on a limb and try, then be faced with the reality that you didn't quite measure up? Going with the first one will keep you in the safety bubble of mediocre.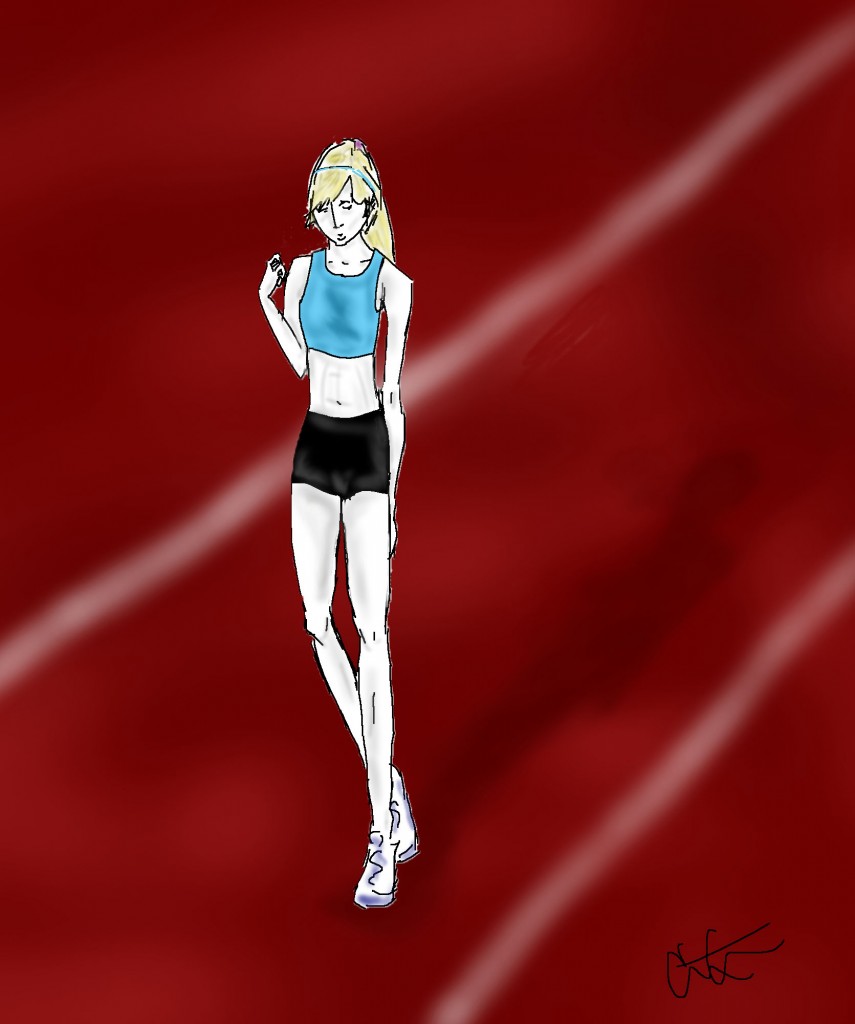 Don't let insecurities, fear, failures, hard work, REALLY hard work [umm, trust me, track workouts need a whole new word for REALLY. HARD. WORK.], and set-backs rob you from trying for YOUR epic.
Be different, test yourself, push yourself, be unique, FIND YOUR epic. Hell, go run.



1) Define what 'epic' would be for you? Pick a goal, it doesn't necessarily have to be running related.
2) Define what falling short of that epic would mean to you?
Sure it sucks, but we CAN cope with sucky.
3) What has been something that's held you back from getting to your epic, or holding you back from TRYING for your epic?

Related posts: