All you AWESOME runners better save the date and make your way to Cali cuz THIS is going down…the Ezzere Launch Party and Runner Night!!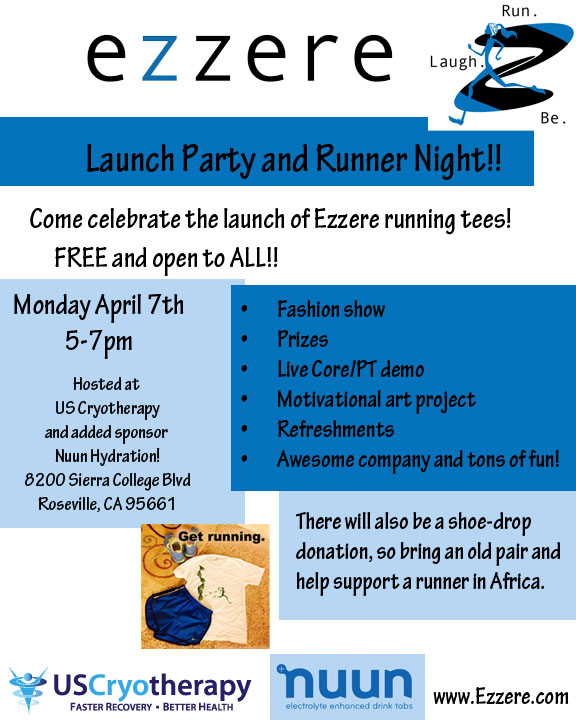 Do you have your excited face on? Good. Here are some more det's:

My AMAZING friends at US Cryotherapy are opening up their doors for this runner posse. Haven't ever tried this subzero temperature recovery treatment? Now's your chance to come in and try the local treatment. Read all about their benefits for injury prevention, faster recovery after workouts, and injury treatments HERE.