Runners and Sundays; for some it's the delegated long run day which then means: license to be totally lazy and slothful for the rest of the day. You don't even have to move hand to mouth if you don't want to, just train Fluffy to grab the spoon, Ben & Jerry's and learn to shovel.

The human body, the running human body, is a unit. It's all interconnected and working together, it's not some hundreds of bones, muscles, tendons and tissues working separately. When one muscle is shortening its counterpart is lengthening, eccentric and concentric muscle contractions. If something is off with one piece of this puzzle, even the tinniest of tendons, it's surprising the ramifications this 'weakness' can set off. It's all a chain reaction people.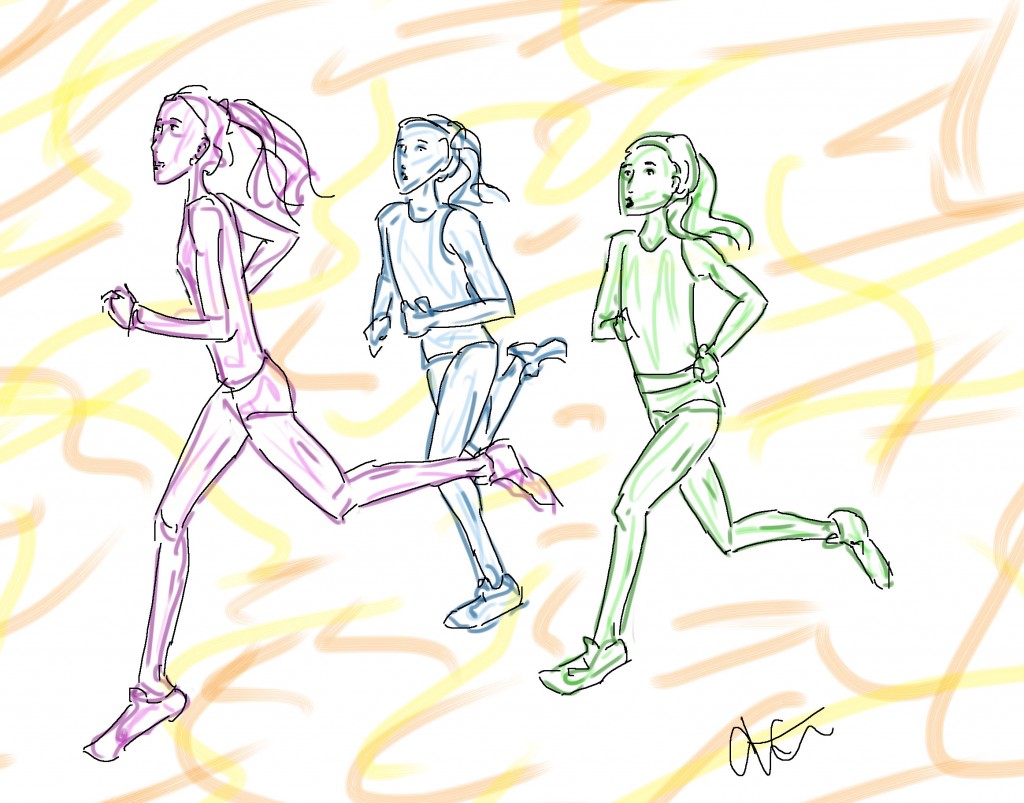 I'm not shy about saying I'm horribly tight and know I need to stretch more. My hamstrings are a glaring example of this. So when after a run where I tried to nudge the pace up one notch from 'gimply kankle runnerchick' and afterwards I was rocking the extra gimpy post-run walk because the back of my knee and upper calf was not happy, I knew the culprit wasn't my calf…it was my hamstrings.